After a UFC Vegas 45 card that saw non-stop action, we can't help but think ahead to what might be next for some of the fighters. Some let their intentions be known, others left more to the imagination. Either way, we try to do Mick Maynard's job for him and tell you what is up next for some of the biggest names on this past card.
Derrick Lewis
On deck: Tom Aspinall (with a win in March)
Derrick Lewis won at UFC Vegas 45 in a very Derrick Lewis-way. He then celebrated in a very Derick Lewis-way by tossing his cup into the stands. He certainly makes every single fight memorable and is always someone who is going to draw interest. What to do next with him is somewhat of a question though. He seemed to hint at another title shot, but with some less serious caveats. He also just lost for the interim title, which could be a setback if Cyril Gane were to win the unification bout next month.
I think the right next move for Lewis is to continue to be the guy against who they test the youth of the division against. Doing this a time or two more will either create a new contender with him losing one of them, or it will build him up high enough to warrant another shot. Tom Aspinall is the rising star I think could give him the most trouble. His punching power combined with his physicality would be a tough test. Should he win in March, I'd love to see what happens when they clash.
Chris Daukaus
On deck: Marcin Tybura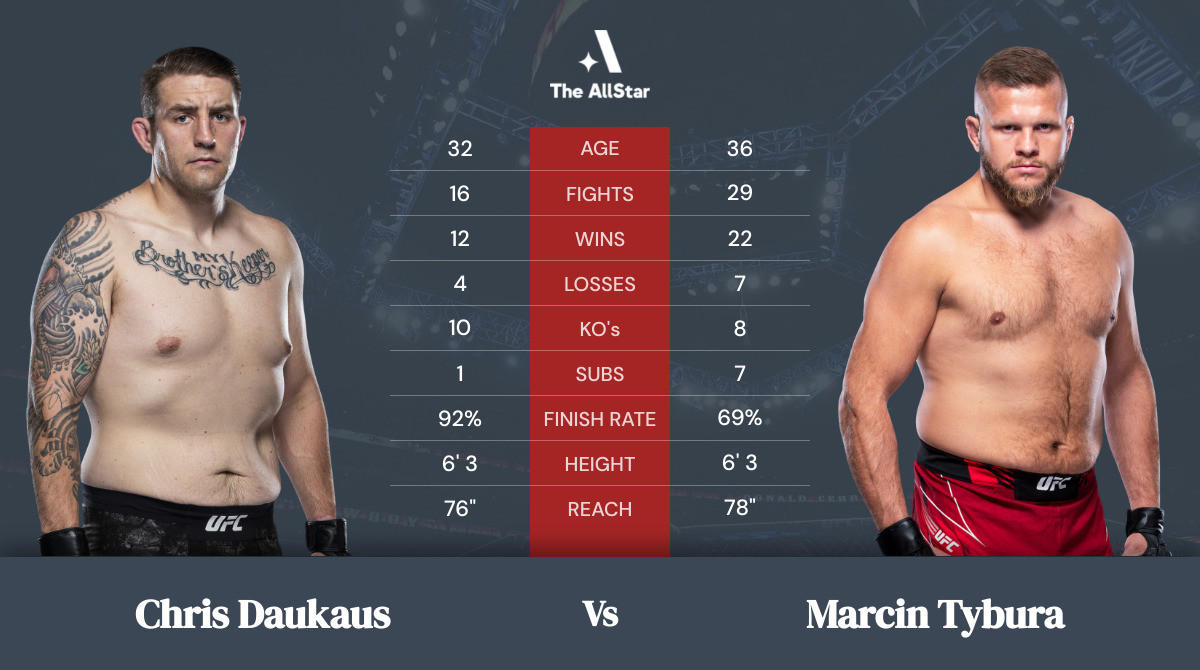 UFC Vegas 45 marked the first loss in Chris Daukaus' UFC career. While he looked to be building momentum early with some leg kicks and cage control, he met the fate that most Lewis opponents often meet. He handled the loss like an absolute professional and is undoubtedly planning his next steps to get right back to where he was prior to the fight with Lewis.
A fight that makes sense for me, in that case, is Marcin Tybura. Three years ago, Tybura also suffered a big setback against Lewis. Since then he's started to put it all back together. He recently had a five-fight winning streak that seemed to have him on the edge of contention – much like Daukaus just was. He also was turned away by a top contender in Alexander Volkov. So, let's see who gets right back at it and who needs to take a further step back.
Belal Muhammad
On deck: Leon Edwards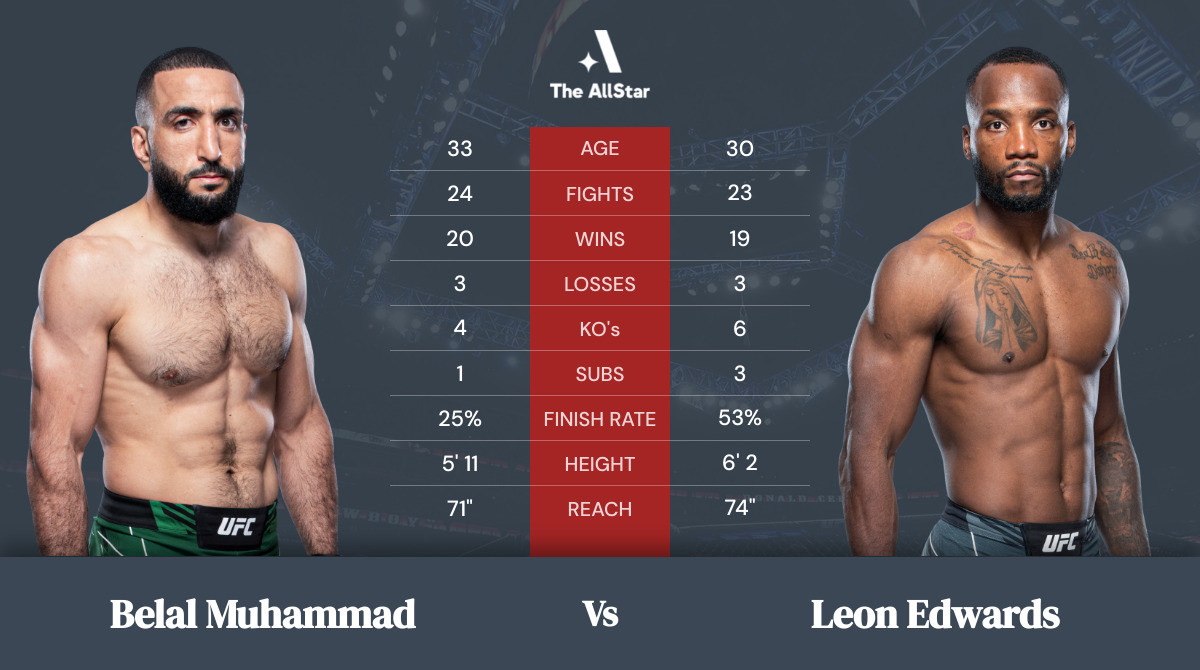 After putting on a wrestling clinic at UFC Vegas 45 against Stephen "Wonderboy" Thompson, Belal Muhammad knew precisely what he wanted. The minute the microphone was in front of him he asked for a shot at the belt, going as far as to claim that Kamaru Usman can't continue to fight the same couple of people. However, I don't think a win in that fashion over "Wonderboy", who just lost to Gilbert Burns in a very similar way, is going to get him there.
Where it might get him is the second thing he asked for – a rematch with Leon Edwards. Despite the fact that Edwards has seemingly put together a resume that would earn him a title shot, there seems to be some hesitation on actually giving it to him. Some of that is likely due to one punch that ate from Nate Diaz. It may also be due to the eye poke on Muhammad. A fight between these two might be able to clear up at least one of those things and get the winner a shot at the belt.
Amanda Lemos
On deck: Tecia Torres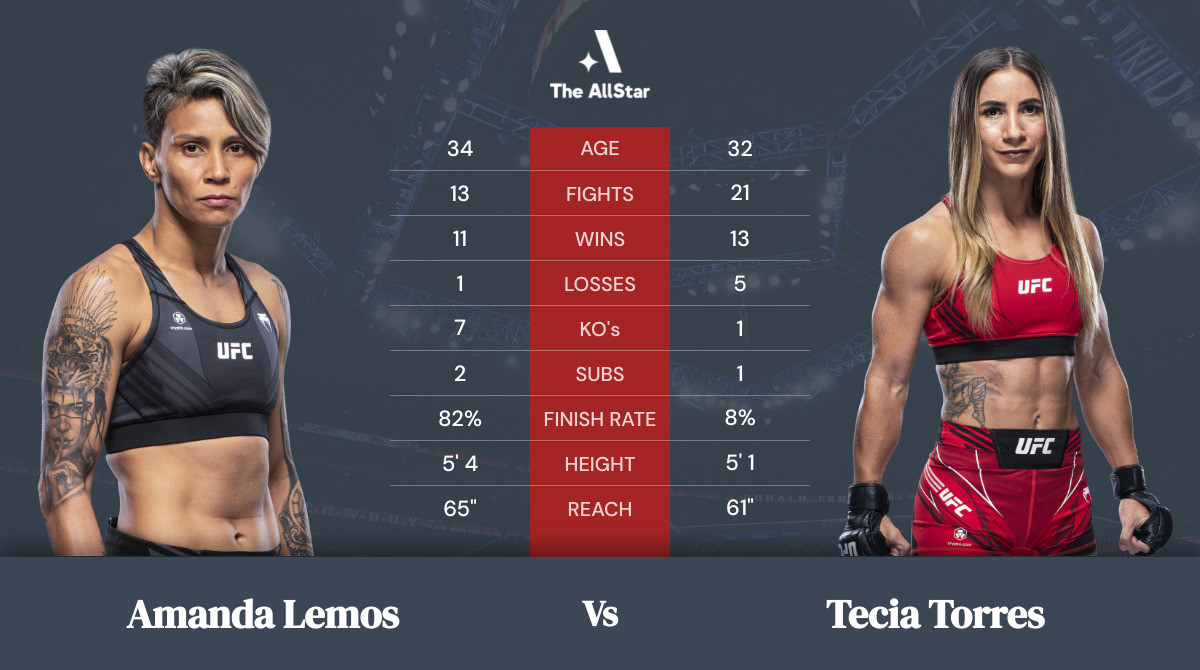 Amanda Lemos put together another impressive performance at UFC Vegas 45. After knocking Angela Hill down with a violent front kick in the first round, she went on to win a split decision in which no judge could agree on a proper scorecard. Whether you think she won the fight or not is immaterial – she not only gets the win on her record, but she showed she can stun, and maybe finish, just about anyone.
I'd like to see her booked with another fighter who is difficult to get out of there. Tecia Torres fits that bill. She's never been finished as a professional or an amateur. She also, like Angela Hill, brings a pace that would make Lemos work for the entire fifteen minutes. Plus, if Lemos were to get by her, we would know we have a real contender on our hands.
Ricky Simon
On deck: Dominick Cruz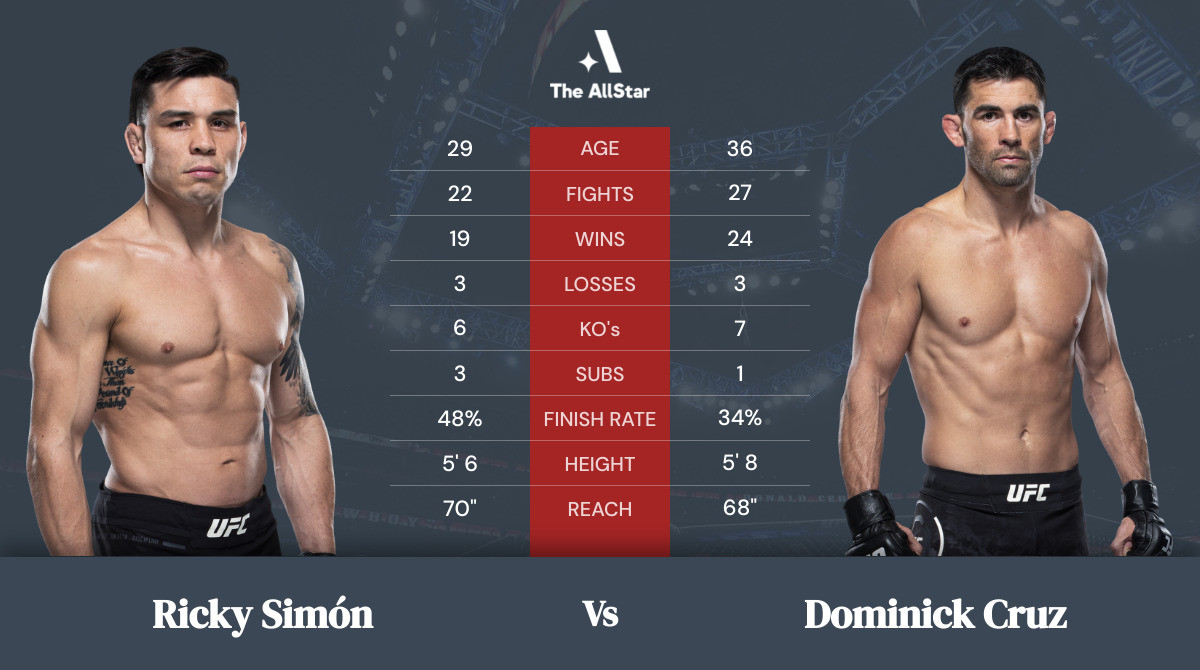 Ricky Simon may be the most slept on bantamweight in the UFC. He showed exactly why at UFC Vegas 45, knocking out Raphael Assuncao with some heavy strikes. Not only that, he showed off the set of skills we're used to seeing. He wrestled, he pushed the pace, and he controlled the cage. He wasn't in the top fifteen yet, but we should see that change soon and he should get a big opponent as a result.
We just saw Dominick Cruz beat a similar level of opponent in Pedro Munhoz. In that fight, Cruz showed he can take a big punch. We've also always known and seen that Cruz can wrestle. So let's test all of those things with Simon, who has shown he can land a big punch and take people down.
Mateusz Gamrot
On deck: Gregor Gillespie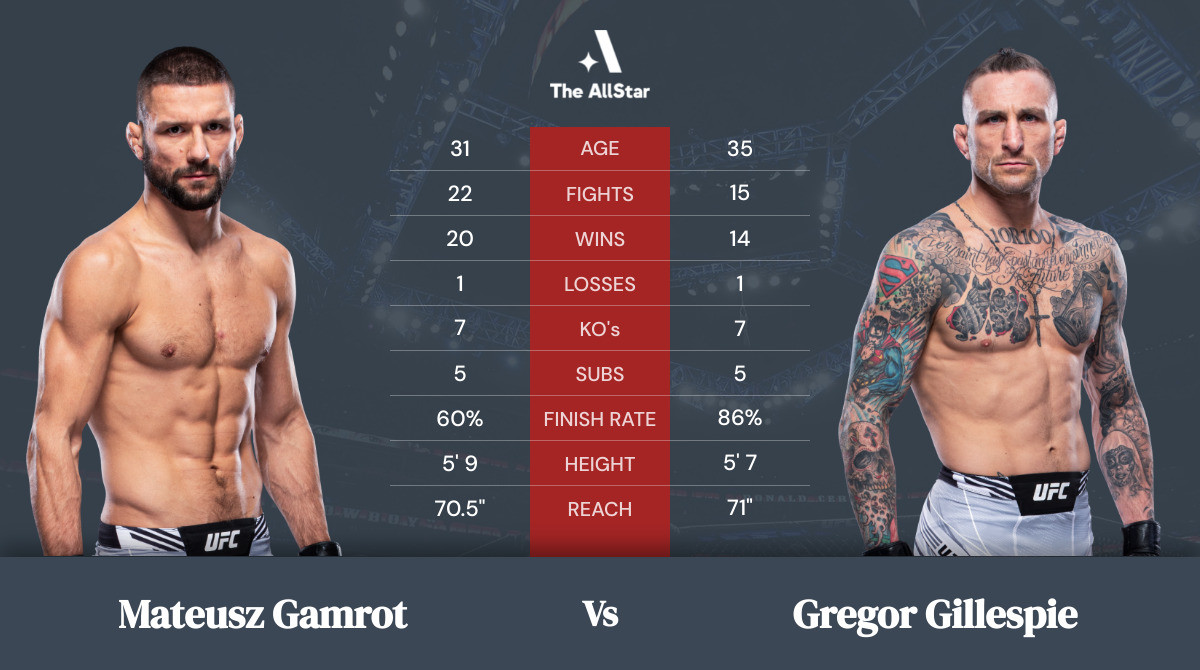 If Ricky Simon is the most underrated bantamweight, Mateusz Gamrot is the most underrated lightweight. A close split decision loss in his debut caused people to start fading him a bit. Since then, he's rattled off three straight wins – all of which ended inside the distance. This time, he took out a ranked opponent in Deigo Ferreira and now is poised for a big step up.
He likely won't get one of those huge names he asked for, but he could get Gregor Gillespie. Both men have shown that their grappling is not to be messed with. Both have shown they can take you down and sub you, but also that their striking is sneaky good. Only one gets to be the up-and-coming wrestler, and we might as well find out who it should be.
Do you agree with these bookings? Did Gumby miss something obvious? Hit us up on Twitter (@TheAllStarSport) and give him the business, or comment down below.