After a UFC Vegas 39 card that saw non-stop action, we can't help but think ahead to what might be next for some of the fighters. Some let their intentions be known, others left more to the imagination. Either way, we try to do Mick Maynard's job for him and tell you what is up next for some of the biggest names on this past card.
Marina Rodriguez
On deck: Joanna Jedrzejczyk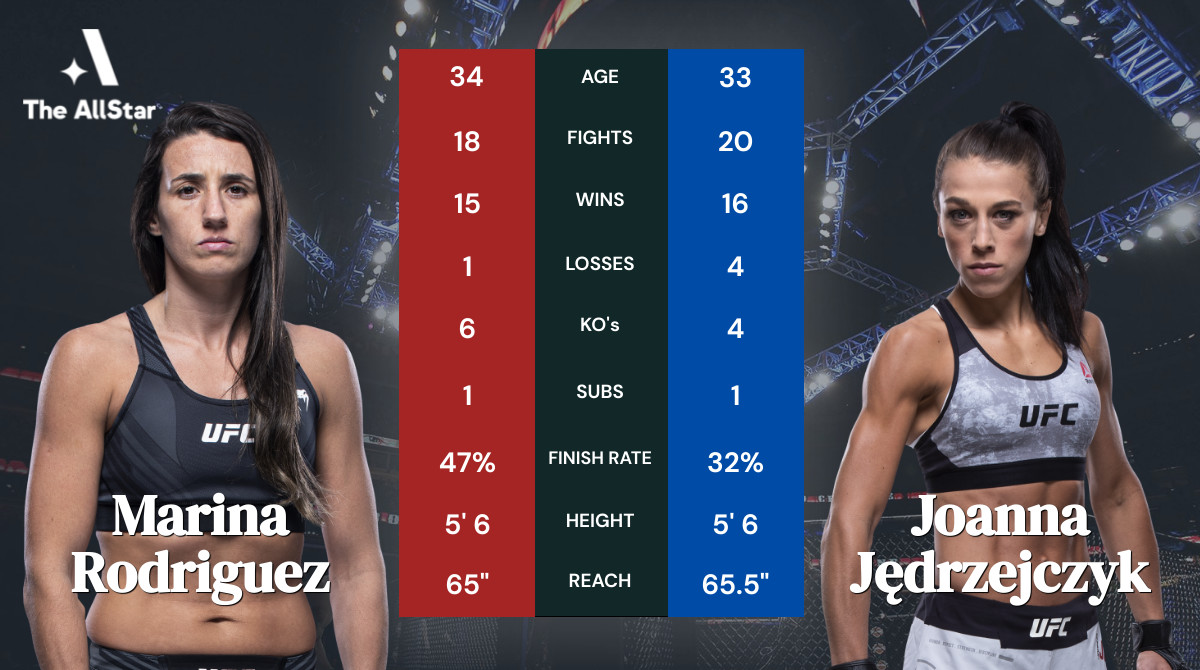 Marina Rodriguez showed a lot of things in her UFC Vegas 39 fight that would give anyone reason to be really excited about her future. While staying off the mats with Mackenzie Dern was largely the reason she won, she also hung in there with her on the couple of occasions when it did hit the ground. She even locked up a very awkward modified d'arce choke momentarily, which at the very least bought her some time. If Dern can't submit her in those chances, there's little hope for the rest of the division. This, of course, means that we want to challenge her striking with someone who can hang a bit better on the feet.
The top of the division is filled with good strikers, but there's only one that Rodriguez was trash talking after the fight. Rodriguez used her post-fight press conference to explain why she doesn't feel Joanna Jedrzejczyk should even be ranked anymore. It's not hard to tell this is her way of trying to goad the former champ into a fight in the near future. Whether it works or not, I do want to see it.
Mackenzie Dern
On deck: Yan Xiaonan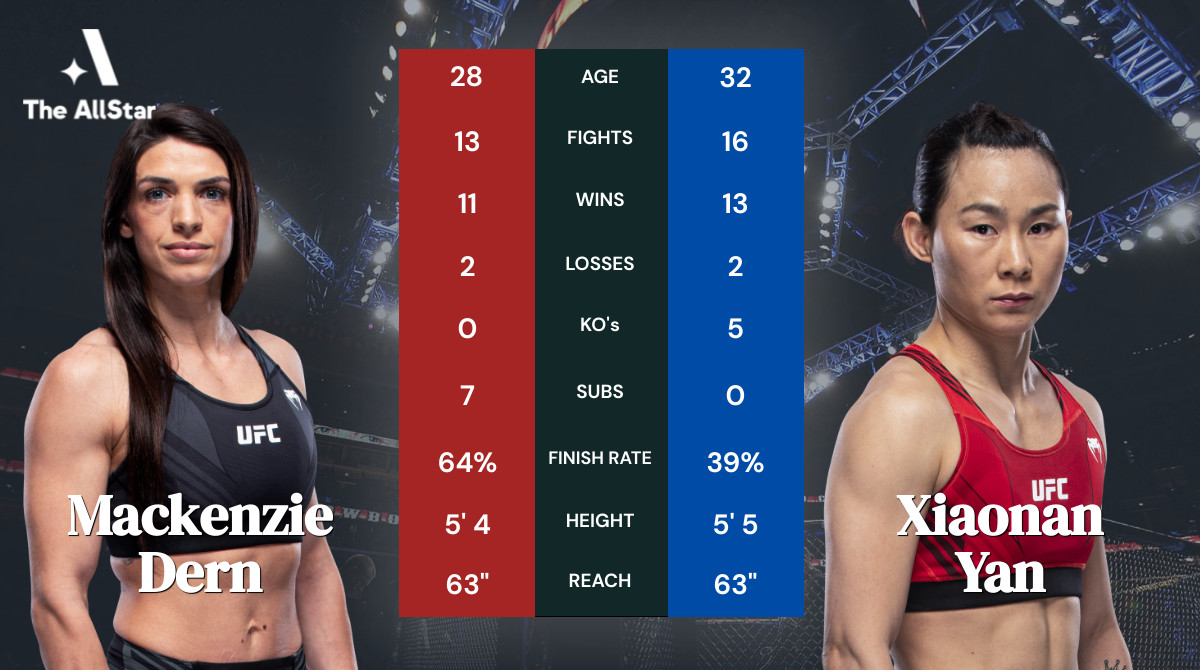 Dern really struggled with the high-quality striking of Rodriguez this past weekend at UFC Vegas 39. We've always sort of known that it was grappling or bust for Dern, even if her striking is improving. The tricky thing for the UFC now is determining just what to do to build her further. On one hand, she's only 28-years old, but on the other, she seems to have had two different hype trains derailed already. There's a real issue with her against strikers and the top of the division is filled with them. So, rather than send her way down to the lower portions of the top 15, I'd challenge her again with a striker to see just what the upper edge of her abilities looks like.
Yan Xiaonan would be the perfect name for this. She is a really skilled striker, but is a step back from Rodriguez in terms of power and wrestling defense. There's a chance she'd still be too much for Dern, but at least we would answer that question.
Randy Brown
On deck: Jake Matthews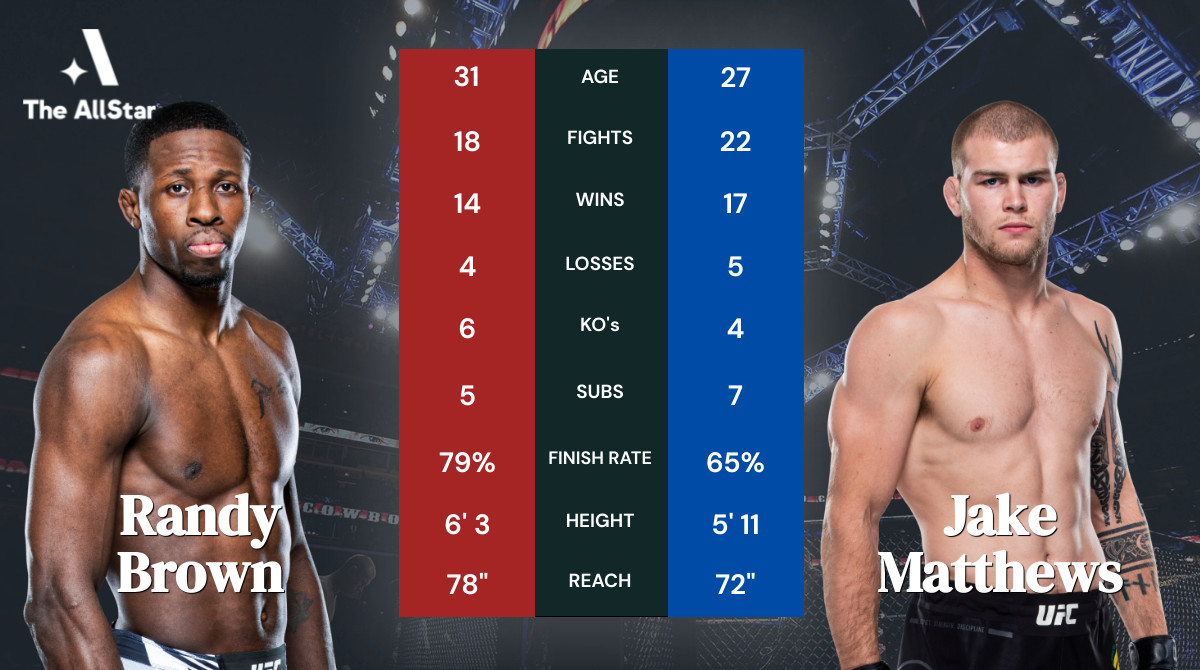 The win this past weekend at UFC Vegas 39, while not the most impressive that I've seen, puts Randy Brown at 4-1 over the course of his last five fights. The lone loss comes to Vicente Luque and it includes finishes of Bryan Barberena and Alex Oliveira. Brown is a guy who has been in contention for a top 15 spot a number of times before falling flat on his big chance. The Luque fight was one example, but he did similarly against Niko Price and Belal Muhhamad. So although his streak looks nice on paper right now, I think he's still a fight or two away from getting another crack at that ranking. This is especially true given the number of impressive runs of unranked welterweights at the current moment.
A guy who is usually hovering in this same no-man's land that may fit for Brown is Jake Matthews. Matthews did lose his last fight, which could deter them from making this fight. However, Matthews has won three of his last four and could create some real problems for Brown with his grappling.
Matheus Nicolau
On deck: Alex Perez/Matt Schnell Winner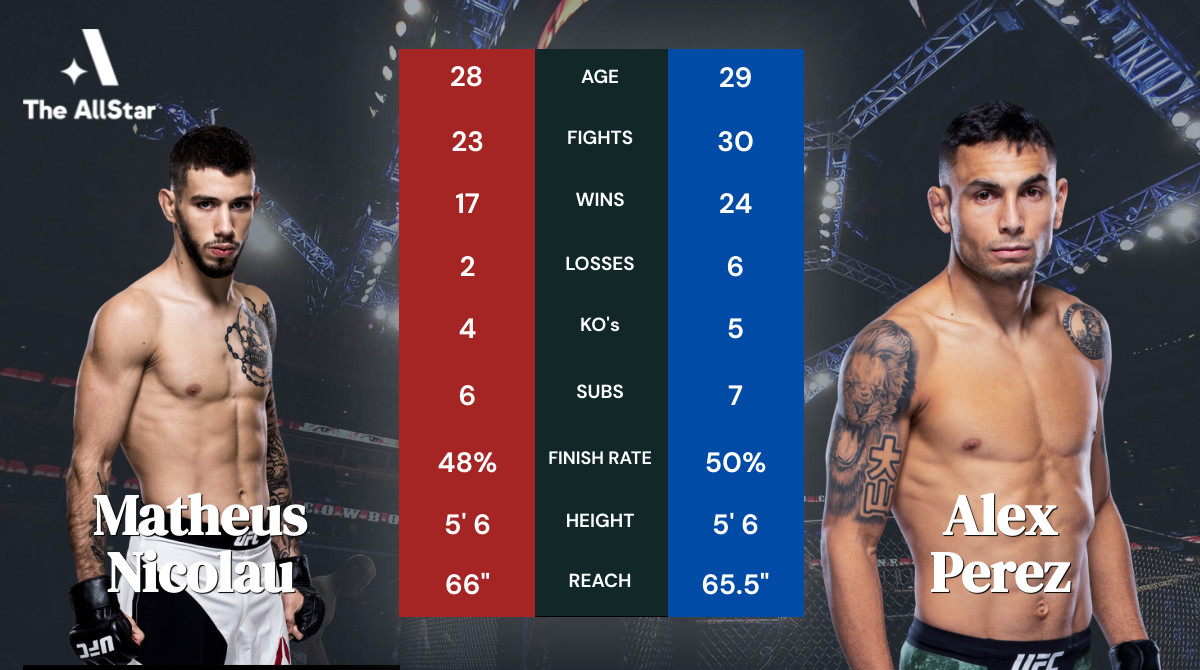 Heading into this fight with Tim Elliott, Matheus Nicolau was still on the outside of the flyweight top ten looking in. While the name value of Tim Elliott is high, nobody ever really looks good fighting him – even Demetrious Johnson. So while Nicolau pulled out a unanimous decision victory, I can see a lot of people still not exactly buying stock in the Brazilian. However, I think he's ready for the top of the division. A lot of people forget he was 3-1 already in the UFC during the run of time that the UFC was hemorrhaging flyweights off their roster. I'd say that this win at UFC Vegas 39 should put him up against a legit top guy next.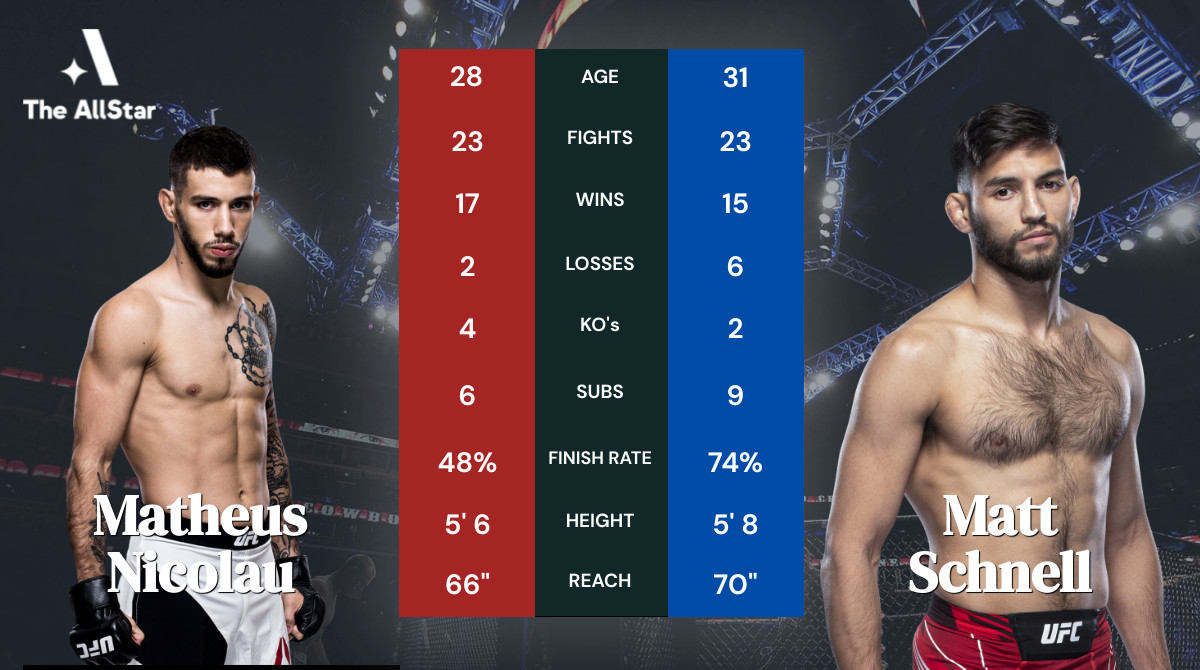 There's a lot of the 125lbs division already booked. There aren't really any names that I like for Nicolau that isn't already locked up someone. The best bet for him is to wait for the winner of a fight to heal up. Matt Schnell and Alex Perez square off in December. Either of them would be a nice test for the grappling of Nicolau to see just got tough he is in that realm.
Mariya Agapova
On deck: Maryna Moroz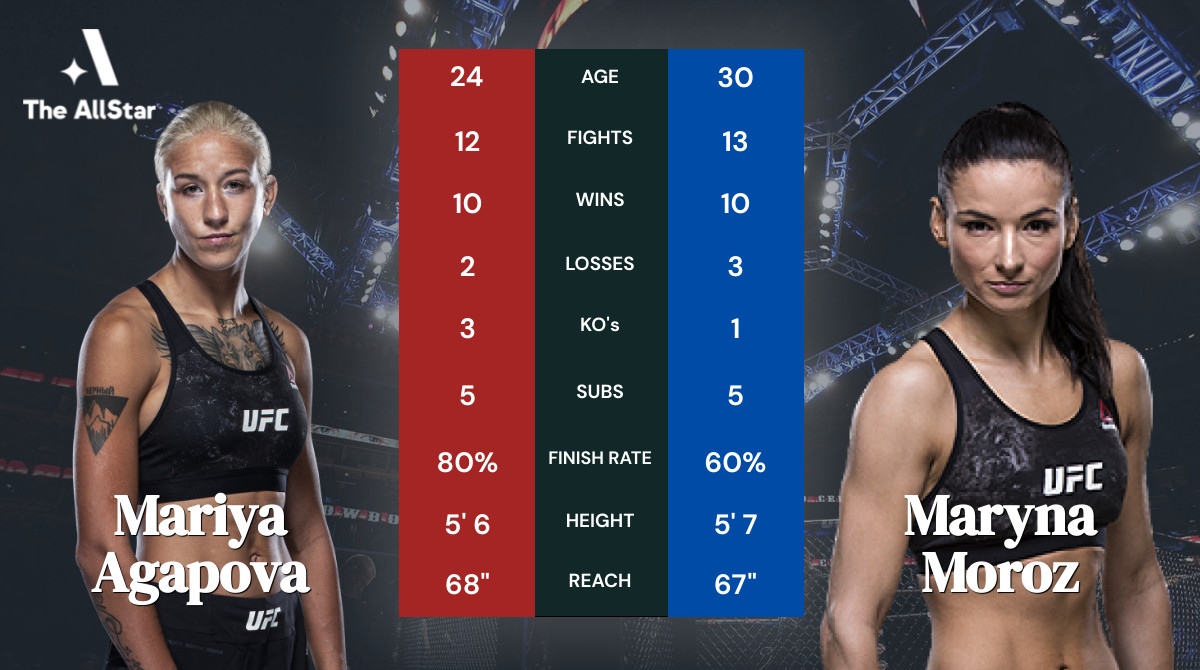 After losing by TKO to Shana Dobson, who has since been released by the UFC, Mariya Agapova was written off. Even the people that were highest on her potential had decided that she likely didn't have the fight IQ or the cardio to hang on the biggest stage. This past weekend at UFC Vegas 39, she showed those naysayers just how crazy that notion was. She picked apart Sabina Mazo for the better part of two rounds. Then, when opportunity knocked in the third round, she certainly didn't disappoint. She popped Mazo with a big right hand and had a rear-naked choke locked in before she even hit the ground. The win put her back on people's radar and also earned her a smooth 50k.
Next up for her seems pretty obvious. There is a odd beef brewing with Maryna Moroz around some of their former training. There also seems to be some personal issues involved. It's not necessary to rehash all the 'she said, she said', but it is enough heat to make it the fight we should see next for Agapova.
Alexandr Romanov
On deck: Blagoy Ivanov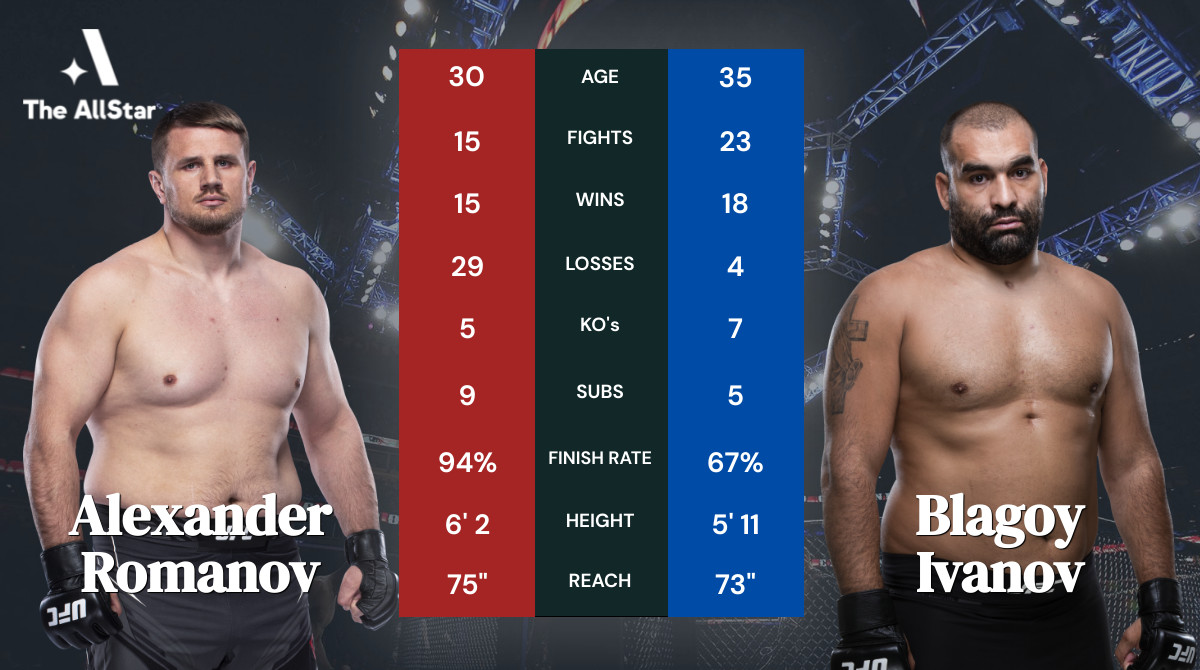 Romanov is another of the prospects that people had written off. However, instead of a bad loss like Agapova has, he just had a less-good win last time. After tiring against Juan Espino, he received a swift kick in the groin that ended the fight. Some people thought he was looking for a way out. His story of an extended hospital stay seems to buck that excuse. Regardless of the legitimacy, people began to doubt his gas tank. They thought he'd have trouble with anyone who could push a pace and survive an early onslaught. Romanov put those doubters to task with another of his dominant performances at UFC Vegas 39.
He's now 4-0 in the UFC with 3 of those wins coming by finish. I think it's time to test him against a top 15 fighter. Blagoy Ivanov is currently unbooked and his sambo background makes for an interesting test of Romanov's grappling prowess. Let's see if the Moldovan can make his name off the veteran.