In her latest column, recently retired MMA fighter Roxanne Modafferi sheds some light on the evolution of fighting styles deployed by successive generations of UFC champions.
The formula it takes to win an MMA fight is not an exact science.
A fighter can be very skilled but get overpowered by someone's strength. They can be strong, but get submitted by technique. Two athletes can be closely matched up in all ways, and then somebody lands the perfect shot to the chin which knocks out the other cold. One fighter can be injured and lose, or injured and win.
That's what makes the world of MMA so interesting and fun to bet on. Anyone can win at any given time.
I'd like to point out a pattern I've been noticing lately, though: The latest development in the long-running battle between the specialist and the "jack of all trades."
The specialists
When MMA first started, it seemed to me that the "specialists" dominated and won their fights more often.
For example, Royce Gracie was better at Brazilian Jiujitsu than everyone else, and this enabled him to tap people out or grind out wins. Randy Couture's wrestling was a powerful tool to help him claim victory. Josh Barnett was known for catch-wrestling.
Fabricio Werdum's slick grappling and submissions were his jam. Ronda Rousey had her Judo and signature armbar.
Yours truly used superior jiujitsu to attain wins. When I first started fighting in 2003, I could march at you throwing one-twos that didn't have a chance of knocking anyone out even if they accidentally grazed the vagus nerve on the chin.
If I got them to the ground, I wouldn't let people up and got victories by submission, TKO, or decision by ground control dominance.
Jack of all trades
Somewhere around 2010, I felt a change. It seemed to me that fighters who got good at everything started being able to beat the specialists. Strikers got good enough at defending submissions that they could negate the jiujitsu guy's attacks.
Former Muay Thai experts got good at wrestling so they could defend the take-downs and stay on their feet, keeping the fight in their world.
Miesha Tate is a great example of someone very well-rounded, who worked hard in all areas and eventually became bantamweight champion. Damien Maia (who I'm a big fan of because I always root for the grapplers) always took everybody's back until he started getting stopped by people who could wrestle well.
Valentina Shevchenko became women's flyweight champ and is beating people in various ways – standing and on the ground. Jon Jones seems very well-rounded.
Losing streak
Between 2010 and 2014, I suffered from a massive losing streak. My jiujitsu wasn't high level enough anymore for me to overcome the strength of Sarah Kaufman, or the skill of well-rounded Rosi Sexton. Hitomi Akano, Barb Honchak, and Takayo Hashi who I lost to were all really well-rounded.
I knew I had to improve my striking and gain strength, or I would never win again.
My world-wide quest brought me to Coach John Wood at Syndicate. I also got stronger with Lorenzo Pavlica as my strength and conditioning coach. I increased two factors in the equation of MMA, and finally, I started winning my Invicta fights.
Then I got into the UFC and won some there. My striking looked way better. I got stronger and didn't get pushed around quite as badly.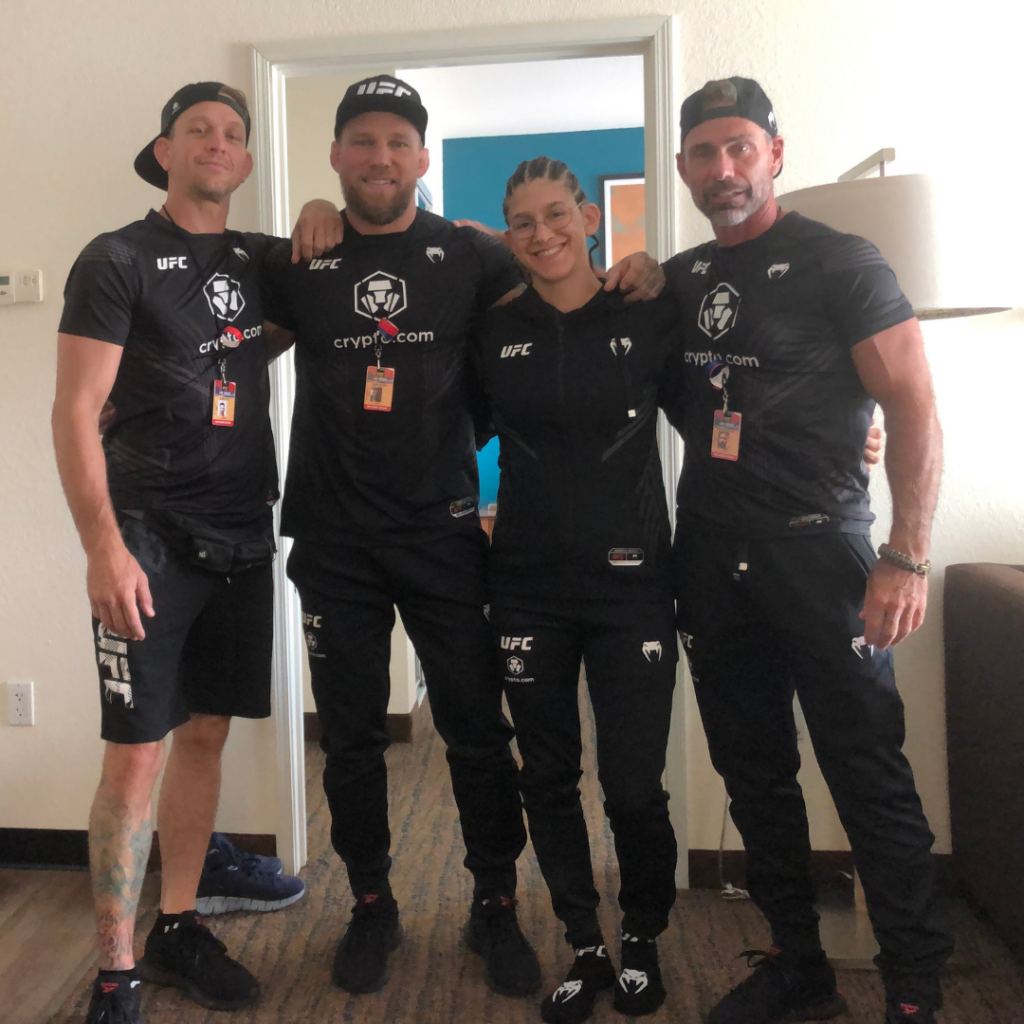 I had become more of a jack-of-all-trades, like everybody else. I still favored jiujitsu, though, and still used my strength to win.
Often, I'd think about going to gi jiujitsu classes but told myself no, I had no time anymore for that. I should be spending the time on strength training, or more kickboxing.
Recently, within the past several years, I feel like the tables have turned again. It now seems like specialists are making a comeback.
Super power
Ryan Hall is heel-hooking people. Khabib Nurmagomedov has wrestling that's unparalleled. Israel Adesanya's kickboxing earned him wins which raised him in the ranks to the top.
Jordan "The Monkey King" Leavitt has crazy, tricky grappling skills. He won a match by the "kimura choke," which wasn't an actual thing before. It occurred when he was sitting on top in a mounted triangle, and then arm-locked the fellow on top of it.
Of course, even specialists need to be well-rounded. They also need to be athletes. Kids who started training are growing up and getting into the mix, and they're taking over.
It now seems like everyone has to be well-rounded PLUS have a super power. It seems the standards just keep going up and up! I can't wait to see what new super-martial artists emerge in the upcoming years!