All fighters yearn for a juicy fight contract so they can compete for the promotion of their choice. What exactly does that mean? How do MMA contracts work?
Many large promotions offer exclusive contracts, where fighters signed under their banner can only fight with them. They are not allowed to fight for any other company.
The UFC and Bellator, for example, can commit to guarantee the athlete multiple fights per year to keep them happy and allow them to make a living. Smaller regional promotions often can't promise that much fight money due to their own restrictions, so they allow fighters to fight around.
Exclusive contract
I never had an exclusive contact until the UFC.
Anytime I fought for promotions in Japan, like Jewels or Cage Force, or in America like Invicta FC, IFC, or even Strikeforce, I was allowed to fight for other promotions. Some promotions prefer you stay with them but have a "UFC out" clause, so if the fighter gets an offer from the UFC, the fighter may break the contract and sign to the MMA giant instead.
A "contract" can be several pages, or much longer depending on the promotion. For the UFC, the contract outlines the terms, timeline, rights of the fighter, and money for fights.
I've had two contracts with the UFC. The first one came after TUF 26, and it was renewed after I fought Maycee Barber.
On both of my contracts, the UFC promised me five fights within a period of 25 months. There were clauses about what would happen if I either declined an opponent, or were injured and unable to compete. The UFC could extend the term a certain number of months, but there was a limit.
Valuable lesson
The way my manager explained the UFC contract to me was: If I declined an opponent because I didn't like them, the UFC was under no obligation to offer me another person right then. They could wait a number of months before making me another offer. For fighters such as myself who want to fight as much as possible, it encourages them to say yes to any opponent.
So here's a valuable lesson that I learned early in my career – and something that I would recommend to all fighters: Get a good manager because the legal lingo in these contracts is hard for laymen to understand. And you want to be pretty clear about what you're getting yourself into for the next couple of months or years of your life.
I always read contracts though there was one exception: When I got my bout agreement for the Finale fight of The Ultimate Fighter 26. My opponent changed at the last minute. At first, I was set to fight Barb Honchak for $10,000. Then Sijara Eubanks couldn't make weight for the title fight against Nicco Montano. I was offered to take Sijara's place and I accepted.
I remember weighing in, being half in dreamland because of a hard weight cut, and signing  something my Coach John Wood and the UFC staff put in front of me. 
Sponsorship tier
I knew I was making $100,000 for the fight, but had no idea I'd make another $25,000 for being the main event, or be in the champion clothing sponsorship tier.
I did read the actual contract when I got it later, but getting into the UFC was my goal, and I didn't want to be released. I wanted to fight anybody they offered me, anytime and anywhere. I didn't need to understand all the details. It was fine. I was living my dream.
The contract also outlined licensing and merchandising rights. For example, the UFC was entitled to make products in my likeness and sell it. I might get some royalties. I remember fans mailing me trading cards to sign.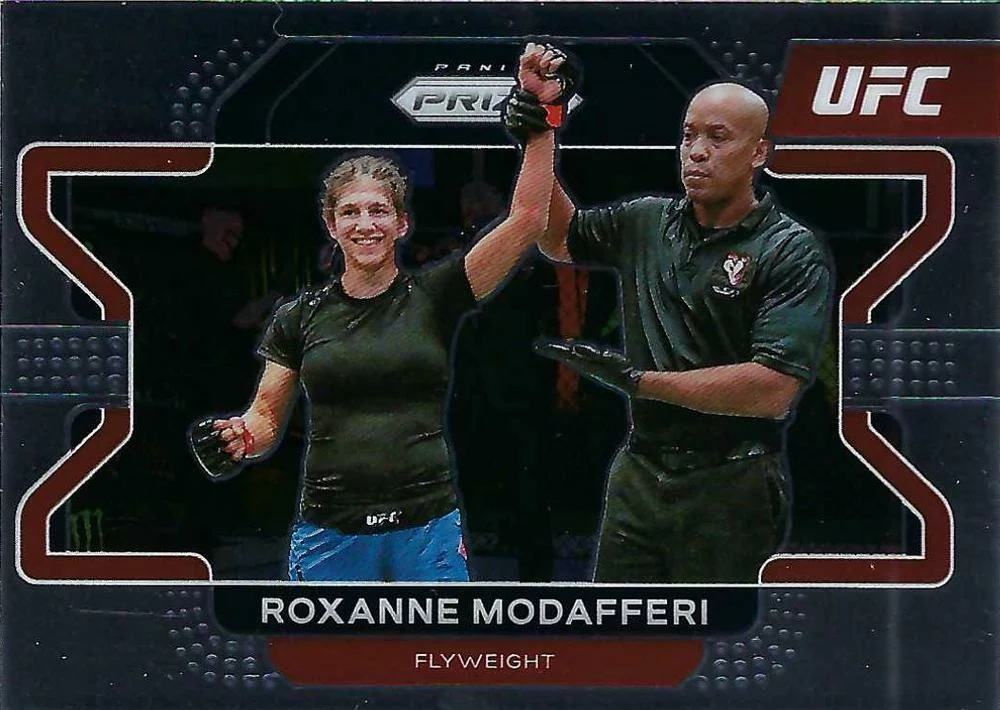 I thought, "Man, I didn't know I had trading cards! I want one! Don't I get to see any profit?" Then at the end of the year, I got a bank transfer for hundreds of dollars. 
Code of conduct
Also written into the contact was a code of conduct. This includes "conduct him/herself with commonly accepted standards of decency, social conventions and morals. Fighter shall not wear clothing or have tattoos that is lewd, obscene, offensive, deflamatory, discriminatory on the basis of age, sex, race, color, creed, national origin, political belief, religious belief or sexual orientation.
The UFC can also terminate the contract if you commit felonies or misdemeanors.
"Bout agreements" came after signing the contract. The bout agreement had a specific opponent, on a specific date, for X amount of money, at a specific place. That document was only a few pages long.
So a UFC fighter would sign a contract at the start of their UFC career. From there on out, whenever they accepted a fight, they'd sign a short bout agreement regarding the specific next fight.
Bout agreement
For smaller promotions, a "contract" had the bout agreement information as well, because they had no multi-fight promise with merchandise, video games and so forth.
Contracts are designed to be in complete favor of the promotion. All large promotions have it written into contracts that they can release the fighter at any time, and it's up to the promoter's discretion.
The fighter might break the code of conduct, not show up to weigh-ins, have a poor performance, or even lose multiple times in a row. The promotion can cut the fighter and break the contract. I don't remember seeing anywhere in the contract where the fighter can decide to walk away and leave the promotion, unless they want to retire from all fighting.
Nate Diaz
I'm not a lawyer or manager who is an expert on contracts, but it must be difficult due to protests we've been hearing from people like Nate Diaz, Mark Hunt and Francis Ngannou, among others. I don't think many fighters want to break a UFC contract. Most fighters would do almost anything to get one. However, there are certainly cases.
I've fought for many promotions around the world and have been fortunate that my contracts and bout agreements were reasonable. Some managers and fighters can negotiate for better benefits or higher fight purses if the fighter has star power, or any other number of factors. All contracts are not created equal because all fighters aren't equal.
I would recommend all fighters to get a good manager by the time they turn pro. They need someone in their corner not only to decipher a UFC contract, but  to legitimately protect their interests.