The Milwaukee Bucks are finally chugging along again after a relatively slow start following a litany of injuries surrounding their best players. As of this publishing, they've won seven out of their last ten, hold sole ownership of the hyper-competitive Eastern Conference's third seed, and have racked up more wins than arch-rival Brooklyn.
Perhaps one of the bigger surprises of their young season thus far is the unlikely cast of characters helping them hold down the fort whenever any of their principal performers are sidelined with injury. Much has been said already about the redemption arc of Pat Connaughton, the steady growth of Jordan Nwora, and the hot shooting of Grayson Allen, and how those three have lifted the team out of a potentially bloody start with their critical contributions.
As of late, though, it's new addition Wesley Matthews who has come into his own quite nicely for the Bucks. Barely a month into his campaign with his former team, he's already shown just how much he raises his new team's ceiling and how much he can affect winning basketball later on.
In the Bucks' game-winning sequence against Boston, it was Matthews' potentially risky dig on Jaylen Brown that ignited the offensive disorder, and eventually, the turnover and the fast break for the defending champions. The comeback is on from there.
With the Celtics converging on the ball, Matthews knows to make himself available for the pass after the no-call on Jaylen Brown. All it takes is a simple pass, and despite the pressure of the moment, Matthews splashes it cleanly through the net.
It takes a seasoned veteran like Matthews to make that shot in spite of the circumstances. This is precisely what Matthews brings to the Bucks: a tireless but intelligent defensive ethic on one end, and the ability to hit shots from distance on the other. Here's a quick look at how he's performed for the defending champions and how he can help them in their quest for a title repeat later on.
Wes brings dogged defense and experience in Budenholzer's system
Take a look at how Wesley's overall presence on the floor is making a difference for Milwaukee on a possession-by-possession basis. Half of defense is effort, and Matthews relentlessly digs, shows, muddles passing lanes, and boxes out rebounders—all of which are not only staples but also non-negotiables in Mike Budenholzer's conservative-yet-disruptive defensive system.
The level of physicality he brings, especially in one-on-one situations, stifles the league's offenses in a dizzying number of ways. In the first clip below, he fights over what should be a routine handoff by Alperen Şengün, and his proximity to the ball flusters Josh Christopher into a travel, forcing the turnover.
Because of his veteran experience in the association, he's grown to be proficient at blowing up standard passes and customary actions, and consequently forcing the offense to lean on its second, third, and fourth options.
In the second clip, he recognizes the hand-off coming for the hot-shooting Franz Wagner before it happens, and his quick lunge towards the ball forces the Magic to pass it to Moritz Wagner in the corner instead for a contested three-ball.
After committing to hedge RJ Hampton, Matthews makes sure to bother the potential passing lanes just a bit more to allow Grayson Allen to get back into position with his matchup. Doing so completes what is necessarily a successful hedge, and Hampton has no choice but to pass the rock back to Tim Frazier in search of better opportunities. Frazier settles for the pull-up from a considerable distance; it's not his shot, and he bricks it.
The possession is a win for the Bucks defense, as most 24-second clocks are with Matthews around.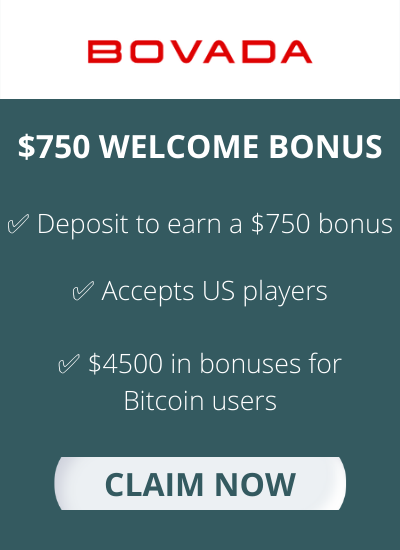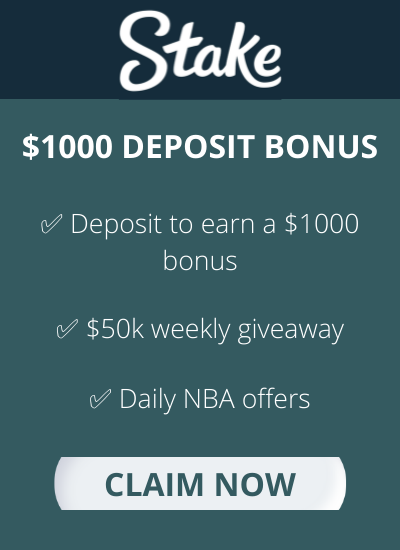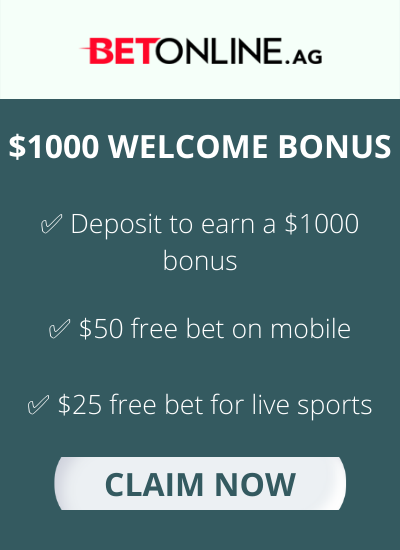 Matthews' veteran experience shows in his smart, disciplined ball-stopping
Having this kind of presence consistently pestering guards slowly but surely wears on an offense and makes scoring infinitely more difficult without a steady action to run comfortably. These things don't show up on the stat sheet but make the Bucks a much more dangerous defensive unit. It's clear he has a refined understanding not just of stopping defenders on the ball, but of how to entire offensive actions into disarray.
Per PBP Stats, the Bucks are outscoring the opposition by a net plus-14.7 in Wesley's 275 minutes on the floor. The team's offensive rating increases from 111.3 points per 100 possessions with him on the bench to 122.01 when he plays, while their defense also improves from 109.3 points given up per 100 to 107.3.
It's one thing to do all the little hustle things that don't show up on the stat sheet, and another to do them consistently, competently, and without fouling. Those kinds of fundamentals, for instance, are what separate blue-collar defenders like Semi Ojeleye and Thanasis Antetokounmpo to more established veterans like Matthews and PJ Tucker.
In this clip below, Matthews shows he's more than capable of making the right reads. He knows when to commit to helping on the cut whether he's defending on the ball or off it; even after rushing to help, he's capable of recovering back to the perimeter to run shooters off the line.
When Christian Wood attempts to get a seal on him, Matthews fronts him and gets low to make sure the 6-foot-10 big man has a hard time securing any pass that comes his way. You can see Wood signaling to the ball handler to pass it to the wings instead.
Later on, he quickly trails the baseline cut by Josh Christopher — a 33.8 percent three-point shooter on just two attempts a night — and takes his place back in the teeth of the 2-3 zone once he recognizes Christopher is out in the perimeter where he's less of a threat. Then he doesn't hesitate to box out bigs like Sengun to open his teammates up for easy boards.
Even on the fastbreak, you can see him directing his teammates on defense to keep their eyes on Harden in transition instead of Cam Thomas on the right wing. You can see him head directly into the passing lane as he rushes back into the play.
Matthews' toughness can take on size and talent mano a mano
On paper, it was initially unclear if he could take on the same type of matchups that PJ Tucker did in the playoffs. Potent offensive talents like Kevin Durant and Jimmy Butler were stifled by the hard-nosed defensive belligerence of Tucker, and though that had much to do with his defensive effort and acumen, it was also for the most part due to his size.
Matthews obviously gives up a few inches and pounds compared to Tucker, but he's also more strong and more stout than his figure would suggest. Because of his smaller stature, it's easier to imagine him taking on, say, Trae Young, than it is for a defensive unit like Tucker.
Just take a look at the names (more specifically, their playing positions) populating his matchup data, per NBA.com/stats:
Wesley Matthews defensive match-ups
| Matchup | FGM/FGA | FG% | MIN | PPoss |
| --- | --- | --- | --- | --- |
| Kevin Durant | 3/7 | 42.9% | 7:57 | 33.8 |
| Gordon Hayward | 0/4 | 0% | 4:35 | 18.8 |
| LaMelo Ball | 2/6 | 33.3% | 2:43 | 13.3 |
| Terry Rozier | 1/5 | 20% | 2:28 | 19.4 |
| Christian Wood | 0/3 | 0% | 3:16 | 16.0 |
| Franz Wagner | 1/4 | 25% | 5:29 | 24.0 |
According to NBA.com/stats, Matthews through his first fourteen games as a Buck is holding opposing forwards to 17-of-43 shooting from the field (39.5 percent) and guards to 20-of-47 (42.6 percent) shooting when he is the closest defender. He isn't just an excellent defender; he's doing it almost regardless of position.
Per Cleaning the Glass, Matthews has spent 20 percent of his minutes at point guard, 27 playing shooting guard, 36 percent at small forward, and even 17 at the four spot. It's clear he's just as, if not more switchable than PJ Tucker ever was for the team. This is why Mike Budenholzer is able to trot out four-guards-and-Giannis lineups with hardly any defensive dropoff.
Bucks fans should remember that Matthews was Mike Budenholzer's main matchup weapon against the likes of LeBron James and Kawhi Leonard. He's picking up right where he left off today: Matthews so far this season has already taken on the likes of Jayson Tatum and Kevin Durant—to extremely promising results given his age.
As before, it's clear that his defensive IQ and energy are more than enough to offset what he gives up in terms of size. Superstar matchups don't faze him either, and its clear he can at the very least bother bigger names and make scoring hard for them.
This is exactly what the defending champions need right now. It's intellectually dishonest to say that PJ Tucker shut down the likes of Kevin Durant and Devin Booker last postseason, but it's equally obtuse to say that he didn't make them work for every single point they eked out. And in one-on-one situations, it's clear Matthews can do just that with his body: make them earn every marker, possession by possession, game by game.
And because of his skill and versatility, Matthews has already earned the trust of Budenholzer to be playing one of the most fourth-quarter and closing minutes for the Bucks. Per lineup data on NBA.com/stats, the top seven four-man fourth-quarter lineups in terms of minutes played in the last ten games are ones that include Matthews.
Matthews is still just a standard 3&D wing—but that might just be what the Bucks need at this point
When signing Matthews, the Bucks were looking for insurance as their injury-riddled roster hobbled back to recovery through the rigors of an 82-game regular season in the time of COVID-19.
In exchange for the chance they took on the 35-year-old veteran, the Bucks got an elite one-on-one defender, and potentially their principal perimeter defender moving forward into the playoffs — one who's also shooting a very respectable 21-of-52 (40.4 percent) from beyond the 3-point line on almost four attempts per game.
This is absolutely not to say that he is, by any stretch of the imagination, the team's best defender. He certainly could have a negligible argument for that honor if these trends keep up, but the title of middle linebacker should be reserved for more accomplished and established ball stoppers like Giannis Antetokounmpo, Jrue Holiday, and maybe even Brook Lopez. What he does provide is options, switchability, and all-around excellent defense.
But could he replace the role PJ Tucker played for the Bucks last year? This writer certainly thinks he could do so, and much, much more than that given his offensive ability. Moving forward, the wily veteran should only reinforce the defending champion's already robust case for another title. With their three best players in tow, the Milwaukee Bucks now also have some serious depth, thanks in part to the effort and veteran tenacity of Matthews.
---
NBA Title Odds
The defending champion Milwaukee Bucks are one of the favorites to bring home the title.
See how all playoff teams rank.
---