Bellator featherweight Kai Kamaka III joins The AllStar's John Hyon Ko ahead of his return against John De Jesus on Dec.3 at Bellator 272. "Fighting Hawaiian" talks De Jesus matchup, UFC exit, Ray Cooper III winning another PFL season, family time, and more.
Watch this video and more on The AllStar YouTube channel.
---
Fighter profile
Kai "Fighting Hawaiian" Kamaka III is a 26 year old male fighter from the United States with 8 pro wins and 4 losses. Kamaka most recently fought Danny Chavez at UFC Fight Night: Hall vs. Strickland on Saturday July 31, 2021.
Kamaka's recent form coming into this matchup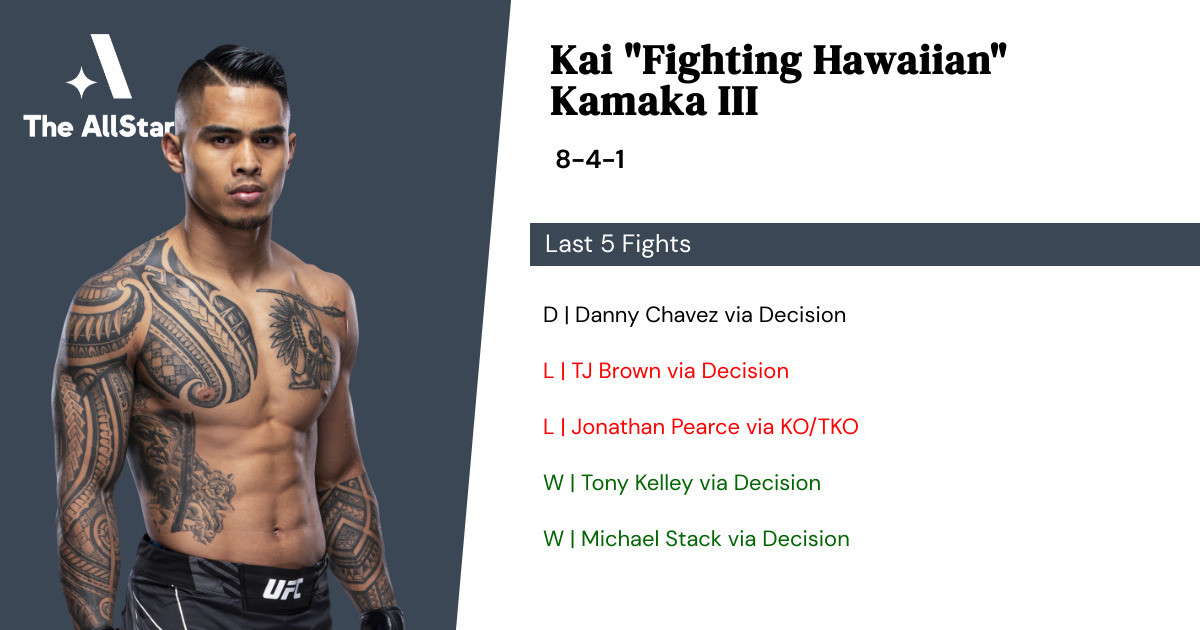 Kai Kamaka III has gone 2-2-1 in the last 5 professional MMA fights.
What do you think of Kai Kamaka's plan to pressure John De Jesus at Bellator 272? Let us know in the comments below.