---
As we watch the toughest men and women on the planet battling for supremacy, it's easy for us to forget that they are still just mere mortals who grapple with their own self-doubts and insecurities. Some choose to bottle up their struggles, while others seek the help and support they need. For UFC featherweight TJ Brown, he has found solace in talking with a sports psychologist.
"Everything I have been talking to her (his psychologist) has really come true. It's helped me to believe in myself more and believe in the things we've been working on and really build a real confidence," Brown divulged to The AllStar.
In his last outing, Brown went to war with Kai Kamaka III. The pair battled back and forth to a split-decision on the judges' scorecards. Brown won the bout, but even in victory, he reassesses what went wrong in the fight. It's this newly found confidence and understanding of his flaws that has him ready for his match-up with UFC vet, Gabriel Benitez, this weekend.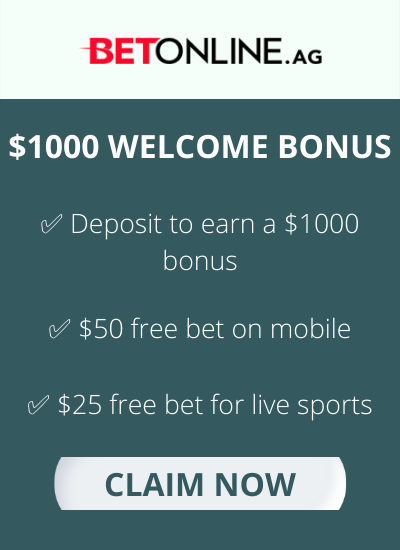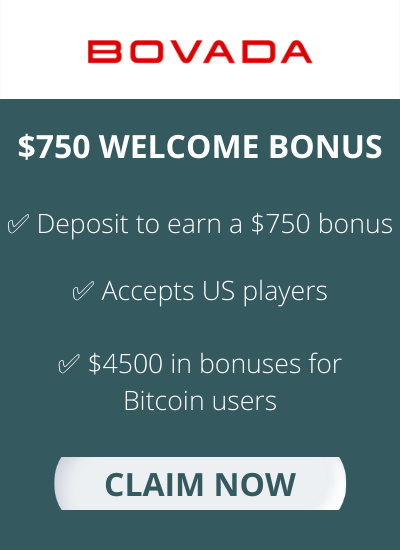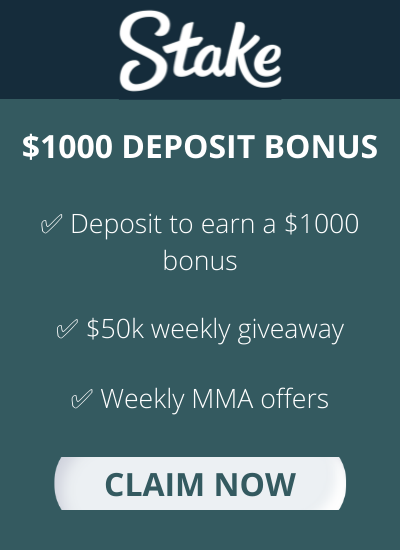 Brown doesn't downplay his opponent, and he refuses to "throw any shade," but the Arkansan believes that he's on his way up in his career while Benitez is on his way out the door. He also feels he has multiple paths to victory and may show us something new this weekend at UFC Vegas 46.
"There's a side of me that thinks I can put some pressure on this guy and put him away standing but man, my ground game is looking so good right now. It would almost be a shame if I didn't take him down and sub him."
The fight for mental clarity and health
Brown's newly found confidence comes not only from his sport's psychologist, but also from switching gyms. He recently made the move to Glory MMA, which is headed by UFC veteran, James Krause. Oftentimes, the featherweight would rely on his athleticism and power to get him through a fight. Mentally, Brown wasn't prepared for the deep waters. Now, with the right people backing him, Brown feels his fight IQ is higher than ever.
"The place my mind is in right now, I'm going to make the right decisions and put this guy away quick."
It's clear that 2021 was a reflective year for Brown. It was a year of change, and fixing what was broken in the past. Preparing the body for combat is only half the battle. The rest lies in the cerebral aspects of fighting. Without a balance between the two, the other is lost. That's why Brown feels, going forward, we need to normalize discussing the mental issues that come with a sport like MMA.
"I think we should all try to take care of each other more, or maybe just talk about it (the mental health aspect) more, because it's real. The reality is we're tough and nine times out of ten I'm not going to tell you something's wrong when something's wrong. But the reality is, talking to my psychologist and coach, it's healthy to talk about these things.
"It does happen. Even the toughest men out there deal with some kind of PTSD from fighting. Whether it's losing or anything, they may endure in this sport, because this is the toughest sport in the world."
---
Fighter profile
"Downtown" TJ Brown is a 31 year old male fighter from United States with 15 pro wins and 8 losses. Brown most recently fought Kai Kamaka III at UFC Fight Night: Reyes vs. Procházka on Saturday May 1, 2021.
TJ Brown's recent form coming into this matchup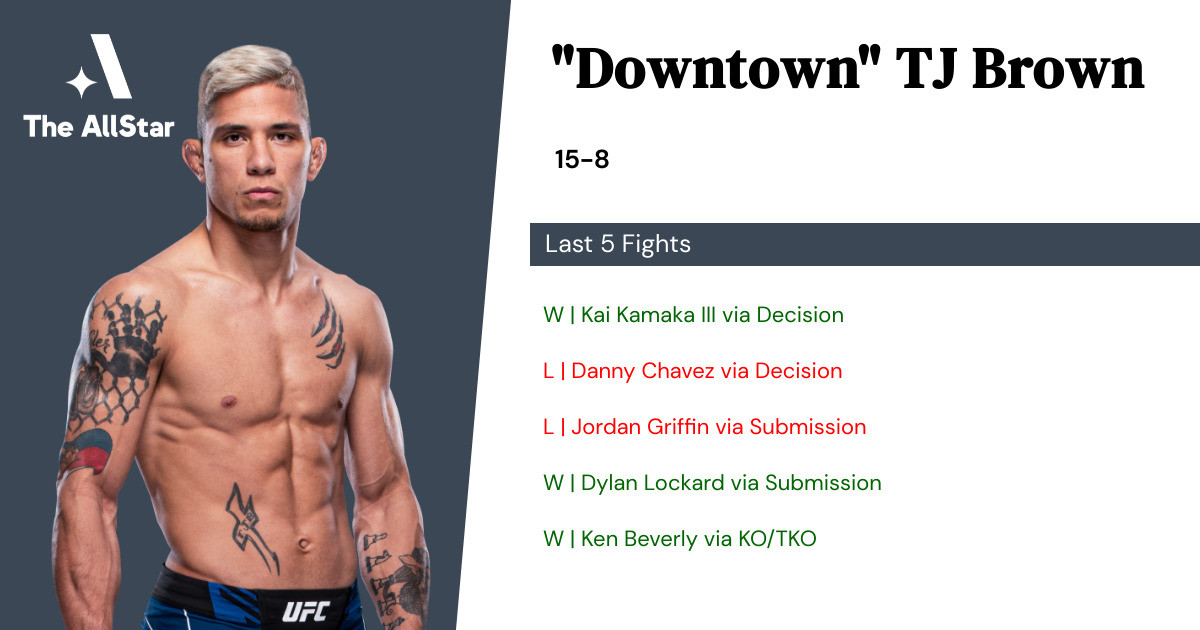 Brown has gone 3-2 in the last 5 professional MMA fights.
Win vs Kai Kamaka III • Decision R3 5:00 • 2021-05-01
Loss vs Danny Chavez • Decision R3 5:00 • 2020-08-15
Loss vs Jordan Griffin • Submission R2 3:38 • 2020-02-29
Win vs Dylan Lockard • Submission R3 2:59 • 2019-08-27
Win vs Ken Beverly • KO/TKO R1 1:45 • 2019-05-24