Xtreme Couture head coach Eric Nicksick believes that the UFC's newly-introduced gambling ban will not prevent fighters from continuing to bet on fights.
The UFC updated their "Athlete Code of Conduct" this week, bringing in a policy that prohibits fighters and their teams from gambling on UFC bouts.
Before this, UFC fighters were only prevented from betting on their opponents to win a fight against them but were otherwise free to bet on themselves as well as other UFC bouts.
This ban brings the UFC in line with other major sports leagues like the NFL and the NBA, which have had long-standing policies banning athletes from betting on their own league.
Nicksick thinks that the UFC will have difficulty enforcing this ban and that this will mean athletes will continue to bet on fights in the promotion. He cited the difficulty of enforcing a USADA regulation where the use of IVs (Intravenous Infusions) is banned. However, if a fighter defies that rule behind closed doors, it is unlikely that they are caught.
"It's like the IV rule in USADA. The only way you can find out if you are doing IVs is by your own admission," Nicksick told TheAllStar.
"Guys are going to continue to bet, I guarantee you that. They're just not going to put it out there that they're betting."
---
UFC President Dana White explained the reasons for the gambling ban at the UFC 280 post-fight press conference, speaking of increased scrutiny from regulators due to the rising popularity of gambling within MMA.
"Gambling is opening up everywhere in every state and people who regulate gambling don't think it's a good idea for fighters to be betting on themselves and I agree," White said.
"It shouldn't happen, it doesn't look good. [It's] more optics than anything."
Nicksick thinks that the UFC has introduced this policy to prevent insider betting from taking place, something which has occurred before involving fighters in the promotion.
Fighter jailed
Former UFC fighter Bang Tae-Hyun was given a 10-month jail term in South Korea in November 2017 after he was found guilty of taking a bribe in exchange for throwing a UFC bout.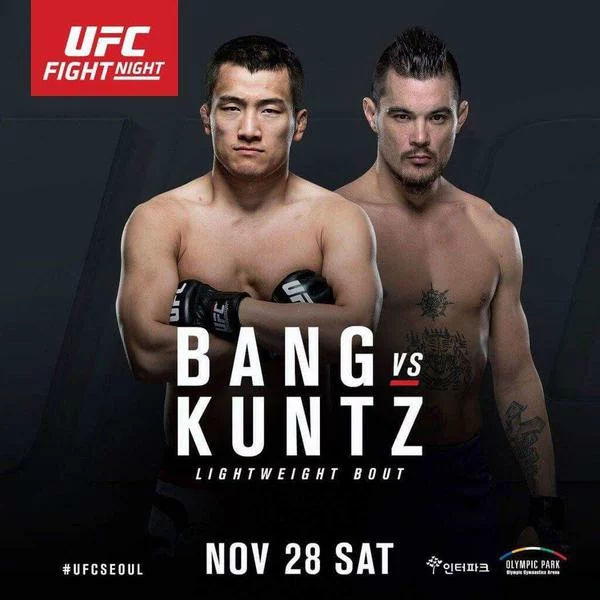 Bang reportedly received money from match-fixing brokers in exchange for throwing a couple of rounds in his fight against Leo Kuntz on a UFC Fight Night card in Seoul, South Korea in 2015. The UFC became aware of a sudden shift in betting patterns before the fight and UFC officials subsequently warned both fighters of potential fight fixing. Bang reportedly then changed his mind about the scam and proceeded to beat Kuntz by split decision.
Nicksick believes that the UFC's gambling ban has been put in place to avoid situations like this. "This is what they are trying to avoid. Something like this is going to happen and somebody is going to get accused of this or that."
Nicksick said that he expected this ban to be brought in at some point due to the prominence of UFC betting amongst coaches and fighters.
"Maybe the UFC is starting to see that this could further be a problem down the line. This is by no means being accusatory. If there is a fight being fixed by a coach who is betting on fights and publicly picking fights, that could be a problem and you have to be aware of that."